I see myself as a passionate social documentary photographer, I am and always have been fascinated by 'real people', people from all walks of life who live and reflect the life, times and culture they inhabit.
But I am drawn to those people who have endured, are enduring, or surviving some form of struggle, whether that be poverty, pain, war, racial or physical abuse, etc.
I grew up in Toxteth and things were not easy when I was young. I remember playing and climbing on what we called 'bombies', i.e., the mass of derelict houses around the area. I am sure this also had something to do with my darker, grittier image capturing.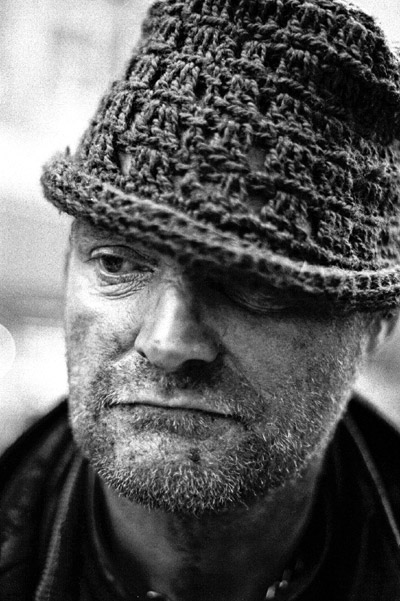 The exhibition I had at Camp & Furnace during the Look 15 International Photography Festival in Liverpool during May 2015 was an opportunity for me to display work that no one had seen for 25 to 30 years.
The work was a selection of images from some of my personal projects. The photographs, like most of my work, were an intimate collection of images of people who I had tried to reach out to, who I sometimes had to spend weeks getting to know, gaining their trust, to be allowed to get the intimate portraits I had on display.
After using many forms of film cameras I have now, finally, accepted a digital camera, and use a Fuji X Pro 1, which is a fantastic camera and takes an almost 35mm B&W film-like image, almost, but not quite.