Headspace at Egg Cafe
2nd Floor, 16-18 Newington, L1 4ED
Runs until 18th September 2016
Reviewed by Gayna Rose Madder
(Photograph above  – Artrees, Sefton Park)
This impressive photographic exhibition comprises both historic and contemporary images by lifelong local photographer David Hynes, and reflects his wide-ranging photographic interests, especially portraiture and landscape.
It features both confusingly close-up images, sometimes of everyday objects attributed an odd beauty, and distorted visions of parkland which images could never be seen by the human eye, as well as live captured moments of musical performers.
Starting out as a child with an 'Instamatic' camera, which was about all most could afford then, he went on to learn his craft using his sister's 'Fujica', taking pictures for his college application of derelict North Liverpool docks, now long-since gone, emphasising the photographer's intrinsic role in documenting the passing of time in a realistic rather than romantic manner artistically.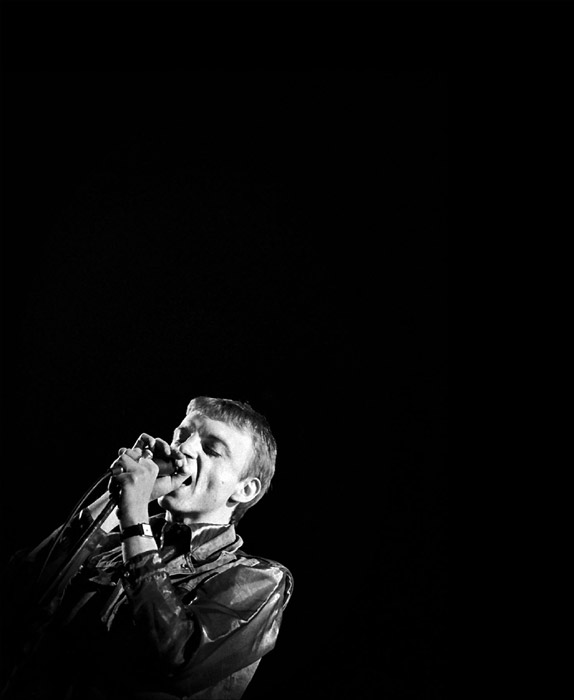 Heavily influenced by his love of music, Hynes has produced and often sold his unique images of musical icons. He cites the period when, as a student, he spent time with iconic photographer Anton Corbijn, who worked with many of the world's top musicians and publications. He asserts that great rock photography concerns the whole image, and cites 'The Joshua Tree' (U2) album cover as an example: "Take the band away from the album cover, and you have a great landscape". Other influences on his work include Ansel Adams (landscapes), Sebastiao Salgado, Don McCullin and Bert Hardy, whose post-war photojournalism for 'Picture Post' was, he says, truly humanitarian.
Asked about the effects of the 'digital revolution', David says: "We now live in a world saturated by images and the challenge to produce memorable photographs is increasingly difficult but all the more rewarding".
Originally extensively trained in analogue methods of using film has given him a considered approach. Being also a video artist, he is aware that the time and cost involved in film and processing and, as he points out, '16 mm (video) film', has meant he has a preference for strong and in some cases pre-conceived ideas about how the final image will look.
Over the years, he says "I've come to understand that photography (unlike other creative pursuits) is a subtractive process. Within the viewfinder or when cropping, what we choose to disregard and not include, is critical to an images impact. "A photographer's approach is as important as any technical know-how."
Hynes studied at Wigan College of Technology and for two years at Plymouth College of Art and Design (this included Film/ Video studies) working with Kevin Cummins and Anton Corbijn.
He has worked as an audio-visual technician at Liverpool John Moores University, and taught at a number of voluntary organisations. A member of different photographic societies, membership of which he would recommend, he is currently part of 'Liverpool Chinatown Photographic Society' (LCPS).
Address: HeadSpace@EggSpace, 2nd Floor, 16-18 Newington, Liverpool, L1 4ED, United Kingdom
Egg Opening times: Mon – Fri: 9am – 10.30pm, Sat -Sun: 10am – 10.30pm
Admittance: Free