Clare Brumby, from the Rapid Response Unit, writes about the year-long, artist-led public news bureau operating from St John's Market, which is running as part of the Culture Liverpool/Liverpool City Council 2018 celebrations.
(Above photos: Jeremey Deller 'How to Leave Facebook', 24 hour residency, March 2018)
It's a unique cultural experiment designed to interpret, create and challenge how we receive news. Operating out of a newly formed independent news bureau, located in Liverpool's St John's Market, our reporters and correspondents will be national and international artists, creatively responding to global events as they happen.
We've been open since the beginning of March 2018 and commissioned artists from all art forms, paired with some of the City's most innovative and acclaimed arts and cultural organisations, will produce new artistic content inspired by a story or topic in the headlines.
All artistic content will be distributed freely across national and international broadcast, print and online media, with some performed or exhibited at venues across the city.
We've already hosted residencies by cartoonist Phil Disley with Jane Farley from First Take Video, artist Jeremy Deller, graphic artist Patrick Thomas and Social Artist Dan Thompson.
Rapid Response Unit/RRU News is also working in collaboration with Liverpool Philharmonic and bringing the Orchestra of Syrian Musicians to the venue in a special, one-off, St George's Day concert on Monday 23rd April 2018. OSM will be joined by members of the Liverpool Philharmonic and will feature special guests Mounir Troudi and Damon Albarn (formerly of Blur) who has composed a new piece of work for this commission.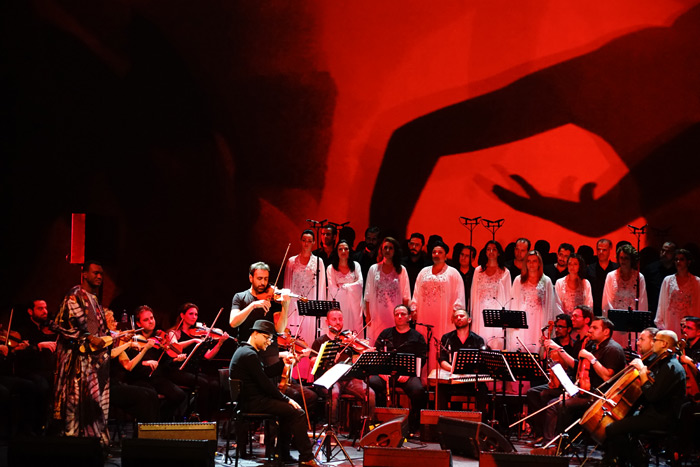 Rapid Response Unit/RRU News forms part of the Liverpool 2018 programme and is supported by Liverpool City Council and Arts Council England and public engagement is integral to the programme, with opportunities for the public to come forward with news stories which matter to them, so we also need volunteers to assist with public engagement on events and our artists residencies.
Please feel free to follow/like our social media pages on @RRUNews for all upcoming events and workshops, and if you know anyone who would like to volunteer with us in the future, please send them my way!
Clare Brumby, Public Engagement Coordinator
Rapid Response Unit
t: 0151 233 0915
m: 07875 822 852
e: clare@rruliverpool.com
w: www.rruliverpool.com
@RRUNews