A feature on Bixteth Gardens in the city centre, and its therapeutic values by Nerve contributor Lisa Worth.
I moved to Liverpool when my life collapsed.
Old Hall Street had been home to me many years before, but I relocated to Wales with my then husband to keep a menagerie of animals.
My life imploded without warning, demanding massive change. Strangely, it felt completely natural to return to Old Hall Street, not least because of Bixteth Gardens, which would provide me and my old dog with some greenery, some outdoor space, a little city centre haven.
I believe with all my heart that Bixteth Gardens played a massive role in my healing.
Looking back it's clear that I was struggling with depression, as a consequence of my abrupt change in circumstances. Were it not for my darling old canine pal, I doubt that I would have left my bed on many a day.
There were undoubtedly times when I wondered whether my life was even worth living anymore. I was a crushed human being. At the time I didn't know a soul in Liverpool, but after a few weeks of walking my dog in the park that soon changed.
Some of the people I met and had a lovely chat with I never saw again. Some were in fact my neighbours. Some became friends. All of them, and the interaction that we enjoyed, were critical to my personal healing, and it's questionable that I would be where I am now without it.
Tragically as a nation – as one of the richest nations on the planet – our society is riddled with a disease called loneliness. A potentially life-threatening disease. But unlike many diseases there are some simple, non-invasive, free treatments.
Company. Conversation. Social interaction. Neighbours. Community. Bixteth Gardens provides all of this in abundance. Five star hotels, anonymous office blocks and synthetic, over designed concrete piazzas don't even come close.
People don't sit and get to know each other in areas like that. Kids won't kick a ball around, old fellas won't sit with their dog to see who is about, locals won't throw a picnic in a bag and lay on the grass for an afternoon, office workers won't read their book over lunch in areas like that.
They are merely stylish corridors linking one area of a city to another, and not places where people meet, chew the fat, swap phone numbers and arrange to have a beer together.
I completely understand the need for jobs and wealth creation through tourism and hosting corporate headquarters. I completely embrace evolution and progress to improve the prospects of the individual.
The very fact that in middle age I live in a city centre rather than the suburbs, surely illustrates that I am one who can adapt and accommodate change with pragmatism.
But while an expectation of hundreds of acres of forest in a city centre is unrealistic, having perfect pockets of green space, mature trees and wildlife is not.
Being a city centre resident does not negate our need for this or our right to it. Sensitive, well thought out, considerate development is to be welcomed, and there are plenty of bombed out areas and waste land in the city where it would be a distinct improvement to what is already there.
But what is being proposed here is in no way an improvement on what we have. Bixteth Gardens and the natural eco system of birds, bees, rabbits and bats is simply being decimated, to make way for yet more forgettable urban homogenisation.
And here's the thing. No matter how much money someone earns, no matter how successful they might become in their job, no matter how much wealth a corporate outfit generates or how 'glossy' a city looks on the outside, if locals suffer through lack of connection, if employees chained to their desks cannot feel the sun on their face and the air in their lungs at some stage during the working day, the net result is a decrease in happiness and an increase in stress and unhappiness.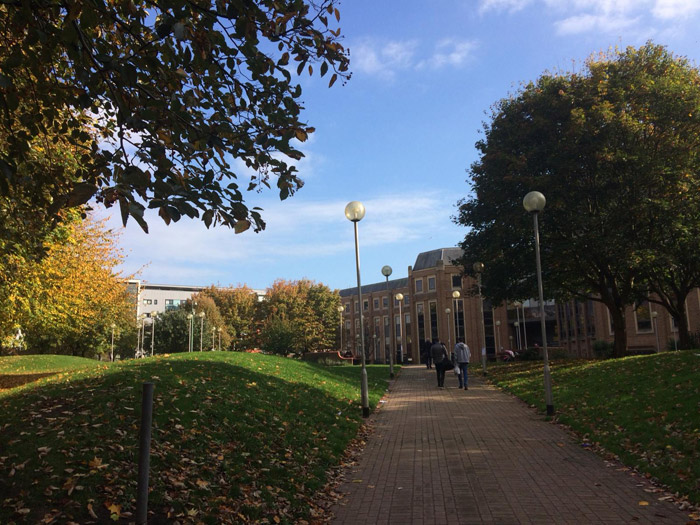 This then impacts on the stretched resources of the NHS as more people with mental health issues need treatment, as well as associated conditions that result due to self – medicating with alcohol and substance abuse to fill the void.
And as for the corporates who apparently require their Grade A office space, watch their productivity decline as their workforce feel dislocated and imprisoned with nowhere to have a complete change from their office during their breaks. See that business suffer as staff need time off due to the resultant stress, not to mention the filth, noise and massive disruption the existing workforce in our neck of the woods will have to endure for the foreseeable future.
In real terms rather than progressing, we become a sick and poor society. Developers will make a lot of money off the backs of this project, fact. Liverpool city council will too.
Perhaps, and with Brexit looming and the existing vacant office space, there is no guarantee of this. Some of those office buildings will take on new tenants and a few jobs will be created.
But as yet I have not seen one shred of evidence to illustrate how local residents and council tax payers, how existing local employees and how the PEOPLE of Liverpool will directly benefit from this behemoth of a development.
No, no evidence at all. And that's because there is none, as we won't benefit. That's why.
More information can be found on the 'Save Bixteth Gardens' Facebook page and @bixteth gardens on Twitter.