Otterspool Promenade, Liverpool
3rd – 4th September 2016
Review and photographs by Sarah Smith
This year Fusion Festival was packing its bags and moving for a huge pop party weekend at Liverpool's Otterspool Promenade on the 3rd and 4th of September. Having previously been held in Birmingham's Cofton Park, this year it graced the banks of the River Mersey in Liverpool to host names such as Olly Murs, Busted and The Vamps.
First up were Californian band 'The Tide'. Drew, Austin, Levi and Nate put on a show for fans who had eagerly waited with banners and signs. They sang crowd favourites 'Young Love' and 'Trouble', while Austin hyped everyone up by pointing his guitar at people with 'You're Hot' written on the back in pink tape.
Lawson were next up to the stage with Andy, Ryan, Joel and Adam leading an energetic performance, engaging with the crowd before singing their 2012 hit 'Standing In The Dark'.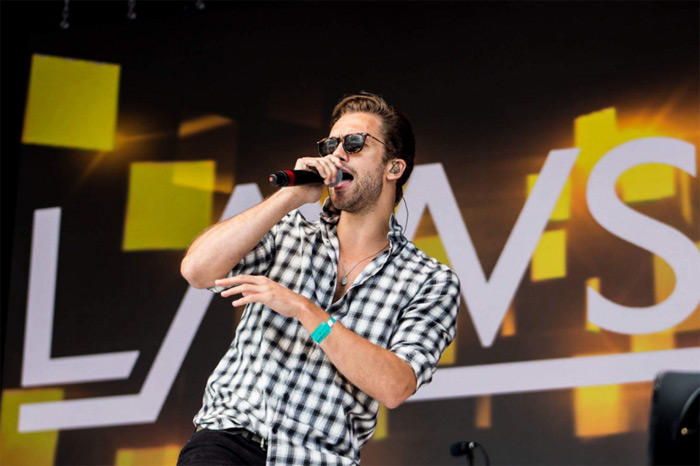 Next up was British singer/songwriter Jamie Lawson, who played an acoustic set of songs such as 'Cold In Ohio' and 'Someone For Everyone'. His lyrics echoed the style of Ed Sheeran, who signed him up to his record label Gingerbread Man records in 2015.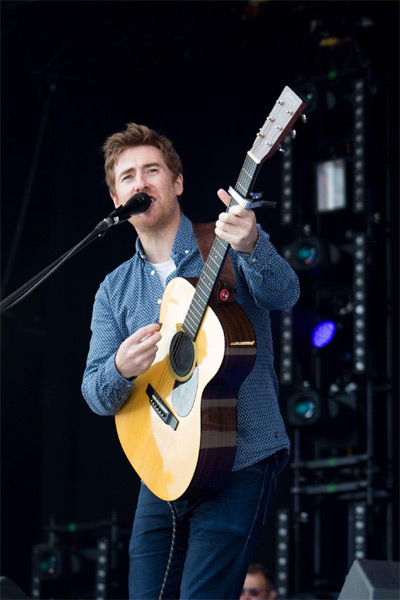 Becky Hill took to the stage next to deliver a fresh and stripped back performance. The former Voice UK contestant embraced the crowd and encouraged them to sing with her during 'Gecko (Overdrive)', before singing Wilkinson's 'Afterglow'.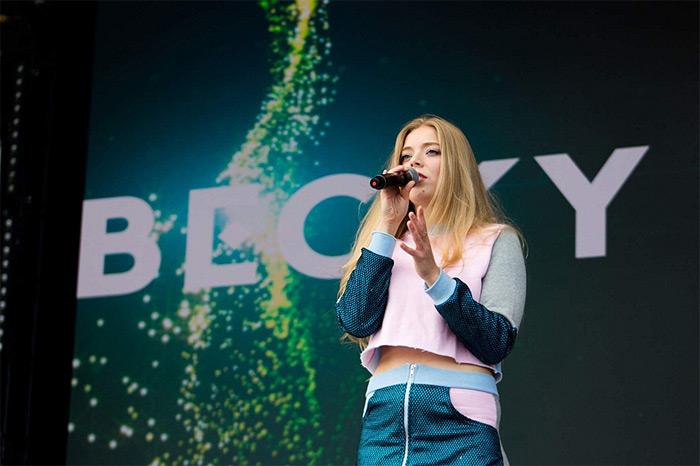 Former X Factor contestant Ella Henderson was up next with hits from her 2014 album 'Chapter One'. She sang 'Ghost', 'Yours', 'Here For You' and fan favourite 'Mirror Man' which had the crowd on their feet.
Shaking things up again were British pop rock band 'The Vamps', who had the crowd in a frenzy when lead singer Brad Simpson came running on to the stage. They then went on to sing 'Somebody To You' and 'Kung Fu Fighting' before they were joined on stage by support act 'New Hope Club'. Brad swapped his guitar for a set of drumsticks to play 'Cecilia' for the band, who have been supporting 'The Tide' on tour this year.
Next up were pop rock band Busted who brought an injection of teenage nostalgia to fans who had waited 11 years to see live again in all their original line up glory, including frontman Charlie Simpson.
They opened their set with new single 'Coming Home' before playing songs from their back catalogue of hits such as 'What I Go To School For' and 'Crashed The Wedding', before James dusted off his key-tar for 'One Of A Kind', filling the air with electric riffs reminiscent of the 80s. They closed their set to an incredible sunset and the familiar beat of 'Year 3000' before thanking the crowd for their support.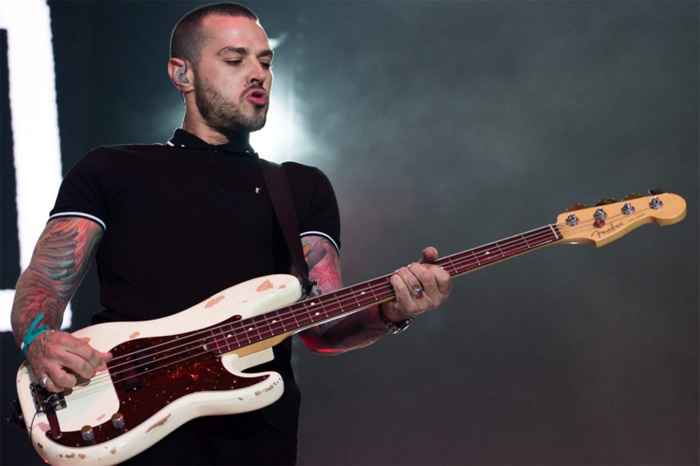 Finally to close the set was Essex pop sensation Olly Murs. He opened with 'Did you miss me' where he danced provocatively for the crowd making their 'Hearts skip a beat'. He moved around the stage and played up for the cameras creating a passionate and energetic performance. He went on to sing 'Seasons' and 'Right Place Right Time' before the crowd chanted for him to take his shirt off. To humour them he ripped it off and threw it into the crowd, only to realise the only other clothes he had were back in his hotel room!
This year's festival was a spectacular success. It will be exciting to see who will headline next year's show!