17th to 23rd June
The Casa, Hope St, Liverpool
Theatre At The Casa are part of the inaugural Liverpool Fringe Festival with ten productions on over the period of a week. Everything from original contemporary drama on the subject of racism, the refugee crisis or treatment of women to classics such as Edward Albee's Zoo Story and Shakespeare's History plays as well as bit of Improv chucked in for good measure!
Each show lasts approximately one hour and you can find details of how to book tickets at the bottom or alternatively you can pay on the door.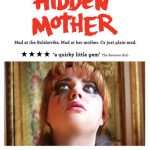 HIDDEN MOTHER
Off-Off-Off Broadway Company
Saturday 17th, 3pm & Sunday 18th 8.30pm
Tickets: £6 (£5 Conc)
In her mind Diana is a glamorous singer descended from the Romanovs, and Leon her accompanist. In reality the pair are patients in a British mental facility heading for closure. A darkly comic drama by an award-winning company. (**** The Reviews Hub)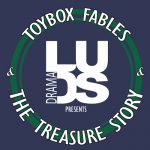 TOY BOX FABLES & THE TREASURE STORY
Liverpool University Drama Society
Saturday 17th & Sunday 18th, 7pm
Tickets: £5
Toy Box Fables – A dramatic reimagining of three classic fairy tales in a darkened land of make-believe.
The Treasure Story – What is the most valuable treasure in the world? A traveller journeys to a mysterious town to find the answer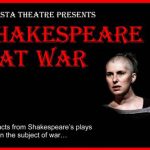 SHAKESPEARE AT WAR
Burjesta Theatre
Saturday 17th, 8.30pm & Sunday 18th 3pm
Tickets: £5
The Casa's resident theatre group perform extracts from Shakespeare's history plays on the theme of war. A one-hour abridged version of their spring production. 'Go and be enlightened. You won't regret it' – North West End Review.
IMPROV
Two Thousand Yard Stare
Sunday 18th, 5pm & Monday 19th, 7pm
Tickets: £5
Two Thousand Yard Stare present an hour of spontaneous and completely unscripted improv, where two pairs of performers create totally unique and never before seen comedy plays, based entirely on audience suggestions. No script, no parameters and nowhere to hide. Improv at its most raw.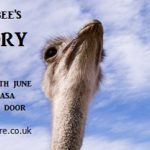 ZOO STORY
Meerkat Productions
Monday 19th, 8.30pm & Tuesday 20th, 8.30pm
Tickets: £6
A wonderful black comedy from Edward Albee, writer of Whose Afraid Of Virginia Woolf. A middle class publisher meets a semi derelict in Central Park, New York who's conversation and stories will change him forever.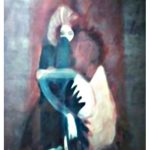 FRANCA RAME MONOLOGUES
Realisti Visionari & Burjesta Theatre
Tuesday 20th, 7pm
Tickets: £5
An Anglo-Italian co-production of the work of acclaimed dramatists Dario Fo and Franca Rame. Three actresses performing monologues from a comic and grotesque universe:
'Rise and Shine', A Woman Alone' & 'The Same Old Story'.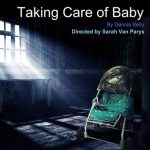 TAKING CARE OF BABY
Falling Doors Theatre
Wednesday 21st, 7pm & Thursday 22nd, 8.30pm
Tickets £6
Dennis Kelly tackles the complex case of young mother Donna McAuliffe, convicted of the murder of her two infant children. In a series of probing interviews, the people in this story reveal how they may have harmed those they sought to protect.
REFUGEE
Potentially Brilliant Productions
Wednesday 21st, 8.30pm
Tickets: £5
A devised, collaborative play connecting the personal lives of people trying to survive whilst caught up in exploitation and complex international intriguing using elements of Greek Theatre. 'An effective mosaic made out of moving poems, shocking historical facts and relevant personal experiences' – Nerve Magazine Review.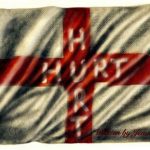 HURT
Hope Street All Stars
Thursday 22nd & Friday 23rd, 7pm
Tickets: £6
At 15 years old, John's life has spiralled into a lonely abyss. Amongst the chaos he meets Far Right Extremism. His once chaotic mind is refocussed; a passion is ignited as John falls deeper into the life of a militant racist.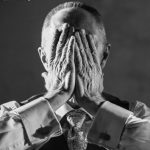 THE MAN WITH NO IDENTITY
Christopher Woodward
Friday 23rd, 8.30pm
Tickets: £5
Ambitious business man Edgar j Harris craved power. Betrayed himself for the ultimate goal…. success!! But for what cost? With the luxurious lifestyle pushed by greed for more. This is the man with no identity lost within himself…'painfully sad and darkly funny with an ending that hits you like a brick wall' – Musings and Daydreams Review
To book tickets for any of the above shows and to see the complete list of shows and venues taking place in the Liverpool Fringe Festival click on the following link – http://liverpoolfringe.co.uk/subdomains/shows/
Theatre @ The Casa can be found on Hope Street, in the heart of Liverpool's theatre district. It is a fringe theatre venue space with in-house theatre lighting and sound system, a two-level stage and seating for a hundred.
If you are interested in hiring The Casa for a performance contact Mikyla Durkan, on 07590 458 297.