Sefton Park, Liverpool
Saturday 17th and Sunday 18th June 2017
12:30pm – 9:30pm both days / Admission: FREE
Photo above: Dobet Gnahoré
Africa Oyé have added two of the festival's finest alumni to their 25th Anniversary line-up ahead of the celebrations in June.
The first of the two newly announced acts returning to Sefton Park this summer is Ivorian singer, dancer, musician and Grammy-winner, Dobet Gnahoré.
Dobet, who first played the Liverpool festival back in 2005, sings in a range of African languages and covers a whole host of styles, including Congolese Rumba, Ivory Coast Ziglibiti, Cameroon Bikoutsi and Ghanian High-Life.
Joining her in this latest reveal is Angolan icon, Bonga, who played Oyé in 2011. One of the most successful artists in his country's history, Bonga's has been the soundtrack to Angola's struggle for independence, its civil war and is now seen as 'the voice of a modern, peaceful country'
On his latest album "Recados de Fora" (Messages from Elsewhere), Bonga – who just celebrated his 74th birthday – tells the tale of a fascinating journey across different times and continents. The singer-songwriter looks back over his youth, his increasing awareness of Portuguese colonization, how his father introduced him to music, and his love of the musical style of semba, the symbol of Angolan national identity.
Dobet and Bonga join the already announced Dizzy Mandjeku & Odemba OK Allstars, Jupiter & Okwess International and Mokoomba, who will all be making their Liverpool returns for this special Oyé milestone.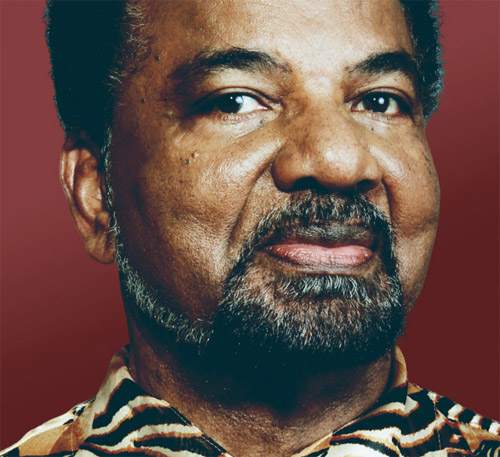 Alongside the main stage, the Oyé Village will be providing the public with a variety of world foods, workshops, dance classes, traders and DJs and more. Lots of child-friendly entertainment will once again be on-site so festival-goers can bring the whole family along.
Artistic Director, Paul Duhaney is excited about what's in store for Oyé's milestone year. "Our dream for this Anniversary year is to have a 'festival of headliners' and I couldn't be happier with these two additions to the line-up as they definitely fit the bill. Dobet Gnahoré played here nine years before she went on her debut UK tour so it's great to have her back and Bonga is an actual living legend of African music. I can't wait to see them both perform again."
Africa Oyé will take place on 17th and 18th June in Sefton Park, from 12:30pm till 9:30pm on both days and entry is FREE.
For more information on Oyé and its associated events, please visit africaoye.com and https://www.facebook.com/africaoye