Editors - In Dream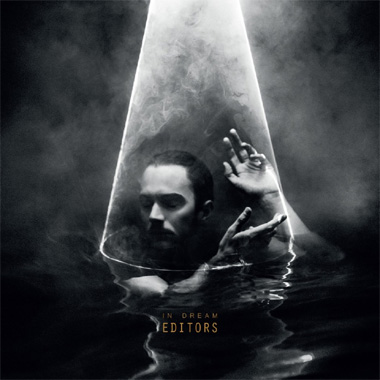 Album review by 22/9/2015
Due for release in October, Editors release their fifth album, In Dream. It is a blend of dark indie rock and pop, heavily influenced by the likes of Echo and the Bunnymen and Joy Division.
With it's hypnotic 50 second intro of a repetitive beat slowly (but not really) building into Tom Smith's deep and soothing vocals), you wouldn't be blamed for falling asleep before the album has even really begun, only to be lightly awoken by the festivalesque anthemic chorus of the second track Ocean of Night.
As the album continues, the tempo improves and the vocals go up a key or two, forming dream-like, spaced out ballads leading to a slight techno dance feel with Our Love, which unfortunately ends with what can only be described as a tribute to Journey's (or Glee's depending on your preference) Don't Stop Believing.
Since releasing their debut album The Back Room, back in 2005, Editors have since released four albums, two of which went platinum and their follow-up album, An End Has a Start, went to number one in the UK Album Chart in June 2007, and earned the band a Brit Awards nomination for best British Band.
From Staffordshire, the band are no strangers to festivals, sold out concerts or number one singles.
Considering their previous successes I am certain that In Dream will not disappoint Editors great and varied fan base but unfortunately, its not for me.