Darktown Jubilee - City of Light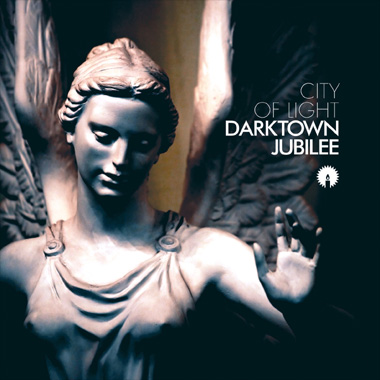 Album review by 22/9/2015
Manchester based four piece Darktown Jubilee release their latest album City of Light, a pleasant mix of 80's style power ballads and guitar driven indie rock tunes.
Guitarist and vocalist, David Boardman leads the band and bares his soul through his lyrics along with Stuart Day (bass), Al Roberts (lead guitar) and Matt Sale (drums) creating heartfelt anthems that echo the influence of such bands as U2 and Snow Patrol.
Having played in several bands previously, between them, Darktown Jubilee have supported such acts as Elton John and 30 Seconds to Mars.
However they believe now, that together, since forming in 2010, they can progress to the next level which had led to playing festivals throughout the country and two albums released under their own Parade Recordings imprint.
Highlights of the album include the single Falling Down, with its catchy guitar hook, and the title track City of Light, an emotional anthem of love and hope.
With its blend of ballads and rock, City of Light is an album bound for success.