The Art of Pop Video
Curated by Michael P. Aust and Daniel Kothenschulte
14th March - 26th May
Reviewed by
It's an amazing sight seeing the whole of the huge Gallery 1 filled with screens and over a hundred pop videos to look at. It's noisy in there, although very easy to make out some of the songs as only a few are playing out loud. Each video has headphones and a description so you're able to hear every single song if you so wish and discover who the music's by, who directed the video and what year it was made in. The idea is that you can make many visits to this exhibition and always see something you didn't catch previously.There's some very early stuff in black and white.. Fred Astaire dancing in 'Top Hat'. Then we go to the cutting edge modern day with the latest innovations of interactive videos where you can actually add yourself to the video with a few clicks of a mouse.MTV really got the music video popular when it started up in 1981 and the Buggles introduced us to a new world with 'Video Killed The Radio Star'. They were implying that unless you had a snazzy video your music probably wouldn't stand a chance in the brand new visual onslaught. Not entirely true as bands like Queen had come along well before MTV and dazzled most of us with their highly original kaleidoscopic effect video of Bohemian Rhapsody.There's a section with historical films including Nirvana's 'Heart Shaped Box' directed by Anton Corbijn. Joy Division are also represented here by Anton's video 'Atmosphere.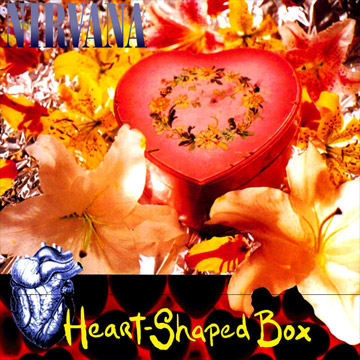 Fat Boy Slim's 'Praise You' by Spike Jonze has made it into the amateur section. This is because a fictional 'community dance troupe' including Spike Jonze rock up at a Theatre in Westwood, California and carry out a guerilla style dance to the song with a boombox. The video, which cost only $800, won three awards at the MTV video awards in 1999. (Also check out the original tune 'Take Ya Praise' by Camille Yarborough from which Fat Boy Slim took the sample).
Other sections incude 'The Dancing of Politics' where a few Eastern Bloc and Middle Eastern countries videos, including Pussy Riot's 'The Lord's Prayer', are showing. These countries are run by dictators, where the regimes are so tough that you could disappear or, like in the Pussy Riot case, go straight to jail for expressing your opinions against the state or church.
Marianne Faithfull's , directed by the late Derek Jarman, is a stand out video for me here. It contains imagery from war, protests, bombing, National Front marches, self immolation, hangings and much more dark footage.
Michael Jackson's very famous 'Thriller' is in the 'Conquest of film' section and has a strange disclaimer that he is not promoting the occult. It is a stunning production of zombie dancing with excellent choreography.
Liverpool band Clinic's is in the 'Wilderness Downtown' section, as is Ladytron's .
Upstairs Gallery 2 is more arty with the emphasis on graphic elegance, and there is a huge projected video of people hula dancing. FACT are hopeful that people will join in hula hooping as there is a heap of hula hoops nearby.
Bjork's video is shown in the tiny dark room opposite the bottom of the stairs by the new LEAF cafe, which only opened a couple of days ago. It is in 3D and you have to put on the specs. Bjork takes you on a mythical river journey with Yaks, exotic gods and waterfalls. The technical effects are brilliant, as expected from Bjork, and you feel you are there floating down the river.
Bjork produced a phone app for the release of 'Biophilia' a few years ago. This was a pioneering move which interested musicians,record companies and app developers. In an age of free downloadable music an interactive phone app is one way to overcome this by offering interactive adventures and more.
I expect this to be an incredibly popular exhibition as it is filled to the brim with visual treats, and you will see both new and old favourites and many you just won't believe! Die Antwoord .
Comment left by Colin Serjent on 15th March, 2013 at 15:12
Very surprised Siouxsie and the Banshees were not included in this exhibition. Some of their promotional videos, notably from the early 1980s, were a joy to watch.
Comment left by Nerve on 15th March, 2013 at 16:31
Here's one for you then Col: Spellbound Video